Sustainable Growth

Intellectual Capital

Creating Tomorrow

Satisfaction Guaranteed

Strategies For Success

Working Above & Below the Surface
TEAM
Vikram Dalal
MD
With an experience of 18 years in the Capital Markets, Mr. Vikram Dalal is one of the veterans in the industry. Armed with Masters in Marketing Management (MMM) from NMIMS (Mumbai University) & Final (I) group of ICWAI (Kolkata), he has a right synergy between finance and marketing.
In the year 1999, he independently started his career as an equity and mutual fund advisor. And in the new millennium, he realised the role the fixed income markets could play in the growing Indian economy and established Synergee Capital Services Pvt Ltd.
He is at the helm of an organisation and is responsible for the overall business development and growth. He has been the key driver of the company's ascent to a leadership position in bond market.
He was a visiting faculty at Bhavan's college (Mumbai), teaching Financial Management to third year BMS (Bachelor in Management Studies) students.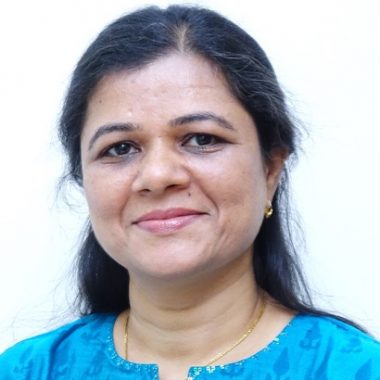 Kinnari Dalal
Director
Mrs. Kinnari Dalal is a competent professional with deep insight and understanding of fixed income securities market. She has an excellent academics with first class in Bachelor and Masters in Commerce from M.S University Baroda (Gujarat) and a Diploma in Business Management from NMIMS (Mumbai). She is responsible for overall administration and back office operation of SCSPL. Since inception, she has played a very vital role in overall growth and expansion of SCSPL.
Testimonials
I have been dealing with Vikram for about 10 years now. He taught me the nuances of the Bond market. He is highly trustworthy and has extensive knowledge on debt investments. Thanks to him I am now wedded to debt instruments and have quite a diverse portfolio within debt.
Mukund Thirumalai
Mr. Vikram is my financial advisor, and I have been buying various Income Securities from him, since past ten years. I have always found integrity and consistency in his advice and approach. He tries to understand the need of his investor, and accordingly gives his suggestion in Fixed Income Securities and Mutual Funds. He is always updated with all the latest development in Finance Market. I will strongly recommend the services of Synergee Capital Services Pvt Ltd.
Shri Rameshbhai Pardiwala
"I have been dealing with Mr.Vikram Dalal Managing Director – Synergee Capital Services Pvt. Ltd.
since over a decade . In these turbulent financial times I greatly appreciate his
financial acumen, practical market related guidance & transparent dealings.
As a satisfied client I strongly recommend Synergee Capital Services Pvt. Ltd. to
Individuals & Corporates for safe fruitful investments."
Cyrus N Bhesania
"We have found the knowledge base and services of Synergee Capital Services Pvt Ltd, always prompt and efficient"
Mahendrabhai Ghelani
"We have been associated with, Mr. Vikram Dalal (MD) of Synergee Capital Services Pvt Ltd, since past 15 years. He is our Financial advisor for Fixed Income Securities and Mutual Funds.
We have found his advice very consistent. And his approach towards investment is very conservative. He is approachable and updated with latest development in Financial Market.
We highly recommend the services of Synergee capital Services Pvt Ltd."
Nikhil Modi
"Our association with Mr.Dalal has been a very long and fruitful one and Systematix has benefited greatly from the depth of his understanding of the Indian bond markets and instruments. We find him very ethical, transparent and fair in his dealings. He has also been extremely resourceful in sourcing bonds for us."
Sunil Sarda
I am very happy to see your web site. It is well designed to provide the necessary information. I am sure you will update it on a continual basis.
It has been a pleasure for me to purchase some tax free debentures through your organization. I found your services very professional and efficient. I appreciated your personal assistance.
Professor N.Natarajan
I have known Mr. Vikram Dalal of Synergee Capital for over 20 years. Initially he handled the purchase and sale of Securities as a sub-broker of Motilal Oswal. I had found him to be knowledgeable, diligent and looked after my interests by giving me correct advice. Subsequently he started his own venture in selling Government and Non-Government bonds. Here also his advice was timely . He conducted all his transactions professionally. I found him to be up-right and honest. I wish him success.
Dr. Kirti Sheth
My personal experience with Synergee Capital has been extremely rewarding as I received correct and timely advice on my investment needs. This has not only resulted in a relative safety net for me in terms of fixed income and growth in a time when there is relatively high levels of volatility in the financial markets. This yeomanry service to the customers comes from the experience, forethought and ability to reasonably predict shape of things to come, of Mr Vikram Dalal, the MD of Synergee Capital.
I have no hesitation in recommending the services of Synergee Capital to all those investors, small and big, for chanellising their investment needs into proper financial instruments, with safety and growth prospects
Balakrishnan PS